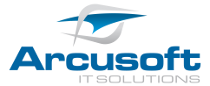 The Arcusoft company was founded in 2012. Thanks to the central location of our headquarters in north-eastern Poland, we have the opportunity to provide services throughout Europe.
During our activity, we have delivered IT project solutions on the Polish and German market in such areas like: telecommunications, IT, land transport and shipping as well as medicine.
The company's goal is to offer high-quality innovative IT solutions. Our advantages are an individual approach to each client's project and professionalism in carrying out the implementation.
We provide consulting, software development and training.
We are not afraid of any challenges. We use SCRUM methodology in project management. We work using the latest mobile information technologies.
We have a strong network of contacts in the markets of Poland, Germany, Switzerland, Portugal and the USA.